Project Scope Management might sound like a complicated and technical process, but once you understand what it is and how it's done you will realise that it can be easily reciprocated in everyday life. It involves listing down the work that needs to be done to deliver a product, service or result with specified features and functions.
In simple words, in order to complete any task or objective, this is the first thing that you'll have to do by including some or more things listed below:
-Project goals
-Deliverable
-Features
-Functions
-Tasks
-Deadlines
-Costs
But why do that and not just go with the flow?
Imagine a cricket field with no boundaries, how will you determine when a batsman hits a six or four? You wouldn't be able to determine it. The situation is quite like project scope management as well, you must set boundaries, in this case a project scope to create a plan so that project:
-Does not miss the deadline
-Does not overrun the budget
-Does not FAIL
-Avoid any unnecessary risks
Also, project scope management can help:
-Support you to understand what you want to deliver
-Help you make decisions during the life of the project
-Provide a reference point on any decision making
-Help standardise and make the process easier
You might be convinced on its importance by now, so let's move on to the part where we talk about how it is done.
Step One: Planning
"Give me six hours to chop down a tree and I will spend the first four sharpening the axe." ― Abraham Lincoln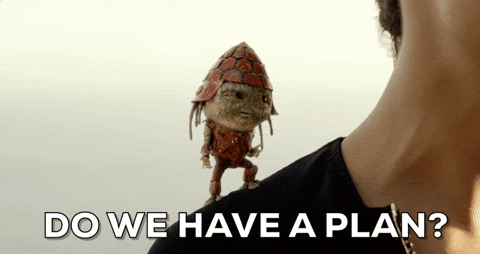 As the name suggests, you will be capturing and defining the work that needs to be done. You will have to start by having a scope statement i.e., that includes the major deliverables of a project with key milestones, requirements, assumptions and constraints.
The scope statement helps in creating something known as "Work Breakdown Structure (WBS)". With WBS, you can manage a various project deliverable into manageable sections/hierarchy of tasks.
Source: https://www.lucidchart.com/blog/how-to-create-a-work-breakdown-structure-and-why-you-should
This image will give you an idea of what a WBS will look like when you try and create one for your project.
Step Two: Controlling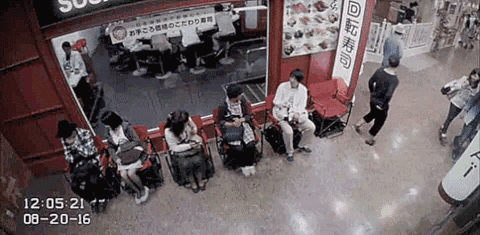 Source: https://media.giphy.com/media/GeFj5l3t6lKAU/giphy.gif
As your project comes along, you would want to keep track of all the activities in terms of the schedule. So potentially you should have a timeline for all the tasks that will be beneficial while closely monitoring and controlling project changes.
Step Three: Closing
So, a project is complete, but did it meet the requirements or not? You should have created a few metrics to measure if there's any gap between your expectations and results of the project. You'll be conducting an audit and assessing the outcome based on that.
Project Scope helps in forming a basis of every decision for a project manager. Having a clear scope and delivering the project without any major overruns is success to any project. If you're thinking about studying project management, you can check our Certificate IV and Diploma course.